Please note that all orders are for collection at the gymnastics centre only. Timescales of up to 8 weeks for completion of order may apply on items that must be pre-ordered or custom made. With standard items not in stock delivery to the centre is normally between 2 to 4 weeks. There may also be a minimum order amount applicable on certain items which means that the club must order in batches from our suppliers. Items in stock can be picked up from the reception desk, just speak to our administrator or drop us an email for details.
All proceeds from purchases go to club funds; by buying from us you are helping to support the club. Thank you for your support.
Sizing
Please use these manufacturer guides when choosing the correct size. We can not offer refunds or exchanges for incorrect sizing as these items are custom made to your requested requirements.
LEOTARDS – Sizes & How to Measure
A Chest: When measuring the chest the arms need to be down at the side. Measure from the fullest part of the chest. The tape measure should be parallel to the floor.
B Waist: Measure from the narrowest part of the waist. Tape measure should be parallel to the floor.
C Torso: Start the measurement from the centre of the shoulder, down through the legs and back up to the shoulder.
D Arm: Measure from the top of the shoulder, down the arm to the wrist.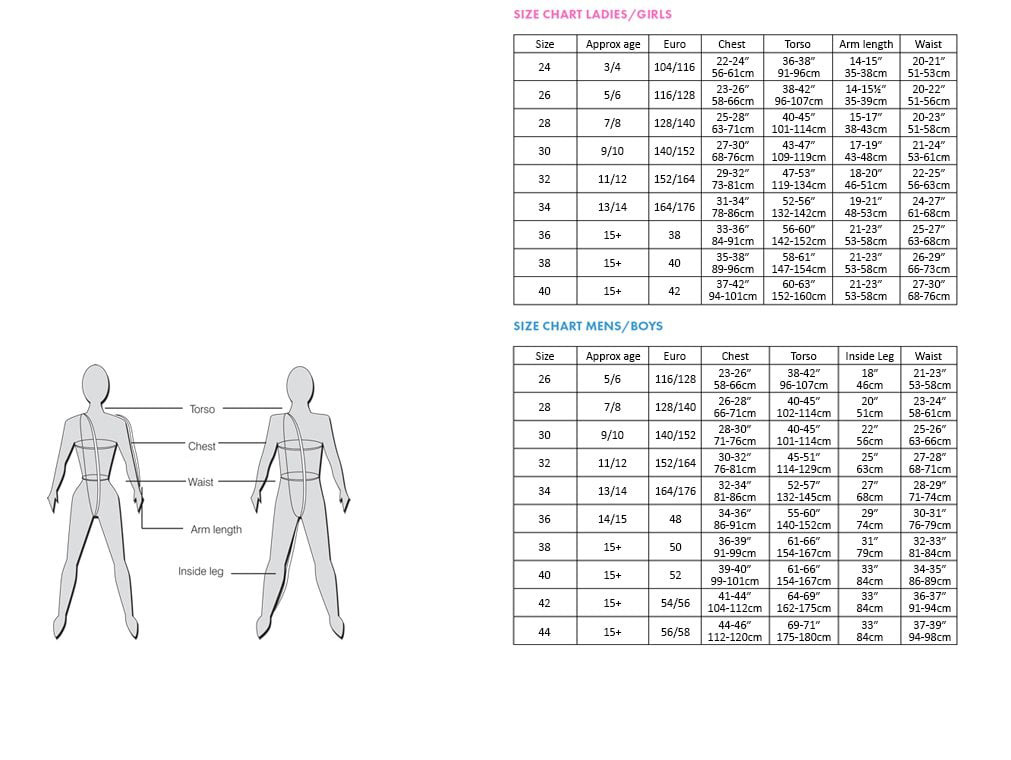 HOODIES – Sizing Guide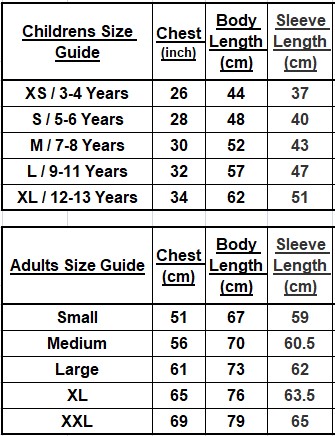 ---
Washing & Care Advice
Delicate clothing items should be washed at cool temperatures using a gentle cycle or as per manufacturer's guidelines. We recommend turning delicate items (such as leotards) inside out and putting inside a pillow case before washing. Do not use bleach, detergents or fabric conditioner and wash light and darks colours separately. Remove from the water and hang to dry immediately and do not leave folded when wet or lay flat to dry.
(please note that most modern washing agents contain bleaches and detergents and must not be used. Our suppliers recommend the use of pure soap flakes to preserve the look of your leotard.)
Metallic/Foiled fabrics may dull with wear and repeated washings. Areas that incur friction or are in contact with perspiration or deodorant may be adversely affected, such as showing a loss of foil or colour. We recommend that reserve metallic/foiled fabrics for occasional use. If your garment contains sensitive colour combinations i.e both dark and light colours, always wash in a large volume of water on a gentle cycle to prevent colour bleeding.
With all items, follow the manufacturers advice on care to prolong the life of your purchases.